Published:
10:59 AM | August 14, 2019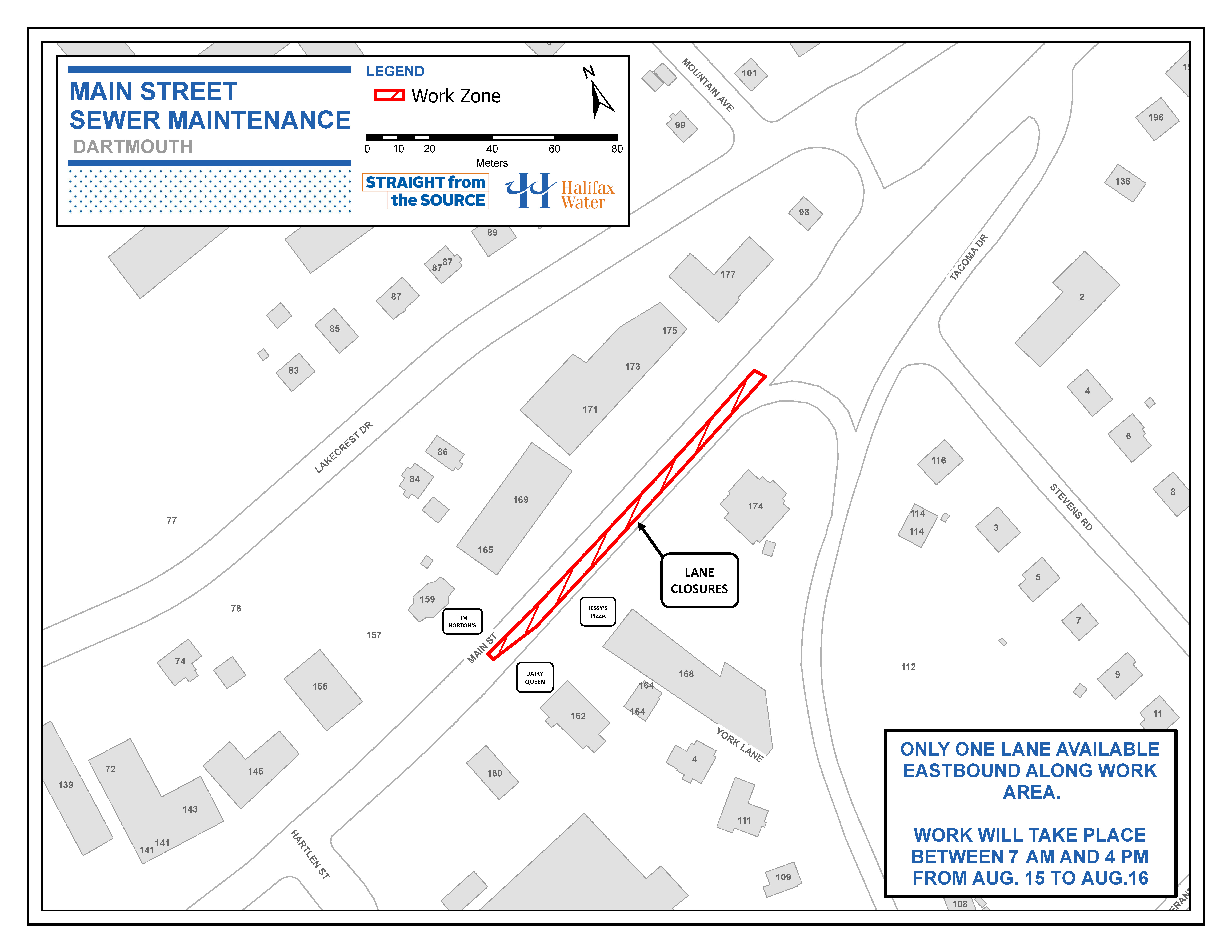 Attention motorists and pedestrians, G&R Kelly, on behalf of Halifax Water will be undertaking wastewater (sewer) system maintenance on Main Street (Dartmouth) between Hartlen Street and Tacoma Drive (see attached work zone map) Thursday, August 15th, and Friday, August 16th, 2019.
Hours of work will be 7:00 AM – 4:00 PM.
Motorists should expect delays and use alternate routes. Motorists are also reminded that speed fines double in work zones.
There will be no loss of water, wastewater, or stormwater services as a result of this work.
We apologize for any inconvenience this necessary infrastructure improvement work may cause.