Halifax Water owns and operates the water distribution, wastewater collection and treatment, and stormwater drainage systems that service the Halifax region. We are committed to continuous improvement with a focus on data-driven decision making and a commitment to long-term sustainability.
At Halifax Water, you can look forward to an engaging, satisfying career that offers a competitive salary, excellent benefits and professional development. We're committed to providing world-class water, wastewater and stormwater services as leading environmental stewards.
By joining Halifax Water you can help make a difference.
Halifax Water Is An Equal Opportunity Employer
Halifax Water's goal is to be a diverse workforce that is representative of the community we serve, at all job levels. Halifax Water believes a diverse workforce positively contributes to its success, and the success of our community. We encourage applications from qualified African Nova Scotians, LGBTQ+ community, racially visible persons, women in non-traditional positions, persons with disabilities and Indigenous persons. Halifax Water encourages applicants to self-identify in the cover letter.
Current Openings
Director of Engineering & Capital Infrastructure

Project Engineer (Infrastructure Planning)

The Project Engineer (Infrastructure Planning) is a key team member in the management and initiation of water, wastewater, and stormwater capital ...

Water Treatment Plant Operator

The Water Treatment Plant Operator will work under the direction of the designated supervisor, who may or may not be on site, to operate water ...

Collections Systems Operator, Apprentice(s)

As a Collection Systems Operator Apprentice you will:




Perform scheduled and emergency cleaning, repair, and maintenance of sanitary and stormwater ...

Water Treatment Plant Operator (Float)

The Water Treatment Plant Operator will work under the direction of the designated supervisor, who may or may not be on site, to operate water ...

Term Process Technician

Basic responsibility for the operation and maintenance of Halifax Water wastewater pollution control facilities, biosolids handling facilities ...
Why choose to work at Halifax Water
Halifax Water has been named one of Nova Scotia's and Atlantic Canada's top employers for 2023. Learn more here.
Halifax Water employees are well educated, passionate and engaged in the community. At Halifax Water, we strive to be responsible stewards of our natural, financial and human resources.
Benefits
Halifax Water invests in its employees by providing competitive salaries, incentive programs, opportunities for advancement, and an excellent benefits package including:
Medical, dental and vision insurance
Retirement plans
Paid holidays, vacation and sick leave
Long-term disability
Life insurance
Employee assistance programs
Employee wellness program
Professional development opportunities
Community Involvement
Local involvement is important to Halifax Water. Employees live and work in the communities of Halifax Municipality and you can see their dedication come to life in many ways, from volunteering at local events, raising money for community organizations, and getting involved in education programs at schools or neighborhood meetings.
Environmental Stewardship
Halifax Water recognizes that as an organization, it has a responsibility to make choices that are not only in the best interest of customers but also in the best interest of the environment. Halifax Water has solidified this commitment by including the environment as a major point of its mission statement: to provide world class services for customers and the environment.
Training and Development
Halifax Water believes in employee development. It provides and encourages opportunities for individual growth and development through regular coaching and feedback provided by their manager, access to on-the-job training and a variety of tools and resources. These include tuition assistance program, eLearning courses, classroom-based training/workshops, and more.
Effective May 1st, 2019, Halifax Water implemented a Fit For Duty policy. The purpose of this policy is to promote a safe and healthy work environment and to enhance the safety and health of Employees.
All Halifax Water work requires our Employees to be alert, to exercise good judgment and in some cases to be physically coordinated. In addition, much of the work performed by Halifax Water Employees may be potentially hazardous when Employees are not alert, do not exercise good judgment and/or are not physically coordinated. These factors could lead to a potentially serious Incident or Near Miss.
The use of Drugs and Alcohol in the workplace can adversely affect job performance, the health, safety or security of Employees, other persons, property, the environment, or individual and corporate reputation. Being unfit for duty through the use of Drugs and Alcohol affects our Employees' ability to safely and properly perform their employment responsibilities. Halifax Water is a Drug and Alcohol‐free workplace. The health and safety of our Employees and the general public is Halifax Water's highest priority. Consequently, the purpose of this Policy is to provide a working environment that is free of the effects of Drug and Alcohol use, and to ensure that all employees are treated fairly and consistently, with dignity and respect. Awareness and education for all Employees and early detection and access to treatment for those Employees with Drug and Alcohol addiction/dependencies helps to maintain a safe and healthy workplace.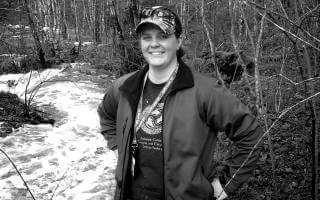 Testimonials
I am really enjoying my time working at Halifax Water. It's been a great place to learn and grow as an operator and professionally. They provide great benefits, not only with health and pension, but also fitness and education, which I've been taking advantage. The people I work with are wonderful and make the day fun and interesting. It's been challenging, but I just say, bring it on!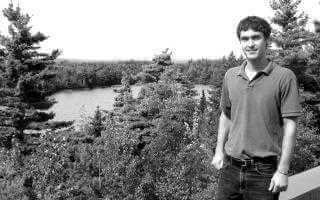 Testimonials
Water is perhaps one of the most important resources in our society today and increasingly so in the future. Knowing this gives me a sense of importance in the work I do and I feel morally great about working with Halifax Water to provide safe, potable drinking water to thousands of people.